We'd like to speak with you!
Unfortunately, we can't value this trade as instantly as we planned. We need a little more information before we can provide an accurate appraisal. Don't worry, we're only an email or phone call away!
Your Trade-In Estimate
Good News! We can update your monthly payment amount
Save your vehicle estimate and automatically see how much it will lower your monthly payment!
Is the estimate not what you expected? Send Us a Message
Sorry, this form is temporarily unavailable.
Sending this information to the dealership now will save you time when you get here. We'll have your information on file and you can skip this part of the paperwork!
Your deal summary will also be updated. Make sure you create an account or sign in if you'd like to access it in the future.
Your deal summary will also be updated and accessible any time you sign in to your account.
Don't worry if you change your mind – you can continue to adjust your deal summary at any time.
Where Can I Trade In My Car Near Springfield, MO?
Simply stop by our dealership in your free time for a quote and pick out the replacement model that suits you. Take it for a test-drive, get a good look at it inside and out, and compare it with a few other models of interest for sake of comparison. Once you are satisfied that you have the right ride for your lifestyle needs, it is only a matter of finalizing the deal with a contract.
When it comes to paying off the balance of your current car loan, Reliable Chevy has you covered on that front also. Our experienced financing team frequently helps our customers roll over their existing car loan into the new loan for a seamless one low payment a month plan. Instead of being overwhelmed with two car payment bills a month, you can stretch out your payments to keep it affordable.
We can even give you cash for your car to use towards the down payment on the new vehicle if that works better for you. Overall, you will find that our car dealership is extremely flexible and that we work hard to ensure your customer satisfaction. Although we are never able to guarantee financing or decide what terms a lender may require for any auto loan, we do not see any reason why you can't restructure your payments and trade in that vehicle like our many other customers.
How Much Is My Car Worth?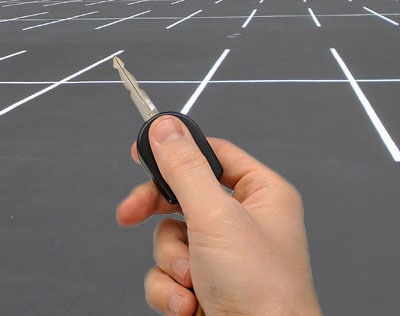 The value of a used vehicle can be highly subjective. The private market is extremely soft because it is difficult for individual sellers to stand behind the value of their vehicles. It takes decades to develop a reputation and lots of investment in a community to become publicly accountable. For this reason, there is no certain way of determining the value of your vehicle aside from an appraisal at our car dealership.
However, in light of the popular demand for on the spot appraisals, our dealership has come up with a useful online estimate tool that gives you the power to obtain a quote in your own home. You simply type in the make, model. mileage, and manufacturing date of your auto to get an estimate on what it is worth now.
In addition to this basic info, you must create an accurate description of the vehicle condition if you wish to obtain its true value. We are not able to guarantee the validity of any quote made using our online estimate tool but will try to match the offer when an inspection of the vehicle shows that it fits the condition described.
What Can I Trade My Car In For?
At Reliable Chevy, we provide you with an extensive range of new and used car options to choose from. We will let you trade in your vehicle for something from our showroom or another trade-in vehicle that we reconditioned and put up for sale. You can even use it as payment towards the purchase of a certified pre-owned model. No matter what route you decide to take, you will always find a car that you love because our inventory is not just huge but also changing over on a regular basis.