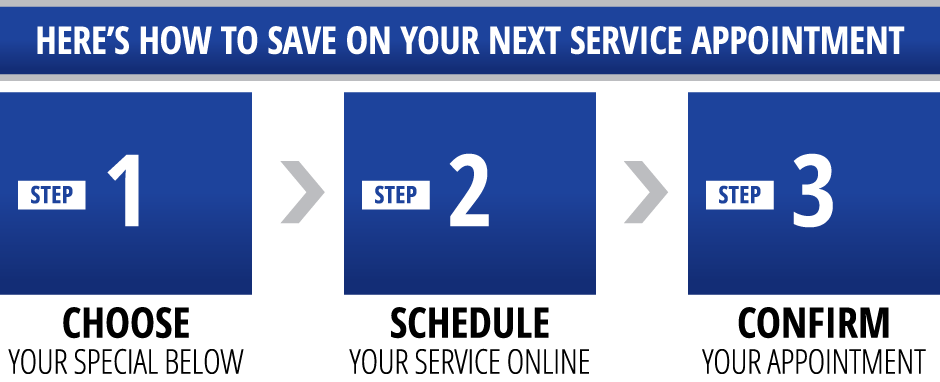 Chevy Service Coupons in Springfield
Vehicles experience damage as they age. Wear and tear breaks down many of the components of the vehicle. Luckily, a skilled expert can easily repair most of the issues that a Chevrolet vehicle experiences. If your Chevy isn't running as it should, give us a call for an efficient repair from certified experts. Our certified Chevy technicians are familiar with your vehicle model and can make a quick diagnosis of the problem followed by an efficient repair. Browse our coupons before picking up the phone. Numerous automotive service coupons reduce the amount of money you'll spend on quality Chevy service from our certified Chevy dealership.
Our certified auto repair technicians can change the oil in your car, rotate the tires, change your spark plugs, or handle brake service. We also have experts on-hand ready to make repairs to the troublesome areas of the vehicle, like the motor and transmission. We handle your repair needs carefully, ensuring a job well-done. And, we do it at a price that you'll love, especially after you find a coupon.
Whose Parts Do You Use?
Be wary of dealerships with unheard of pricing. What sounds too good to be true usually is and taking an extreme risk with an item as important as your vehicle is never worthwhile. These service centers oftentimes use aftermarket parts, however, and these parts not only wear out faster, they can void your warranty and create an array of problems within your vehicle's operating system. We use only OEM parts when repairing your vehicle. OEM parts are high-quality, durable parts that withstand the wear and tear that is caused when they're in operation. These parts give you comfort in a quality repair.
When you need quality repair service at a fair price, check us out. There are coupons to suit every need and the offers are updated regularly. You can use only one coupon per visit, but since new coupons are always available, you'll never miss out on the savings. Anyone can use a coupon and save more of their money. Start sorting through the coupons and find your deal today.
Check Back Often
Since coupons expire and our deals change, we urge you to check back often and browse the coupons. We never stop offering our customers great deals and wouldn't want you to miss out on spectacular savings when you need a repair.