Making Strides Against Breast Cancer Walk Raises Big Funds in 2014
Supporting important causes is just one of the things we do here at Reliable Chevy and we take pride in our commitment to helping the community. We held our 6th Annual Making Strides Against Breast Cancer Walk and we are happy to announce it was a huge success, allowing us to raise more than $30,000 for breast cancer awareness!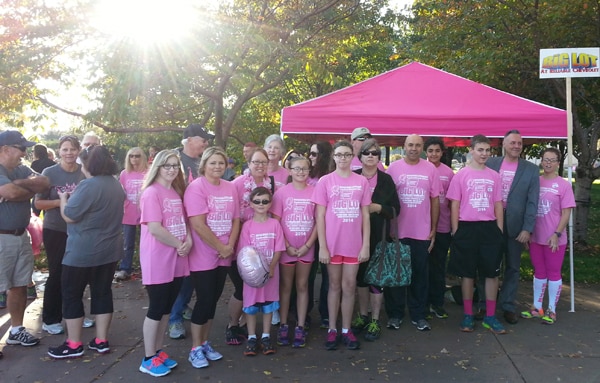 More than 5,000 people participated in the walk and we'd like to thank every single one of them for taking the time out to support the cause. Our employees were also heavily involved, organizing fundraising events, which brought together fellow employees and customers. Through these efforts, they raised over $23,000 in charity.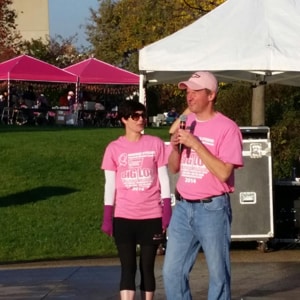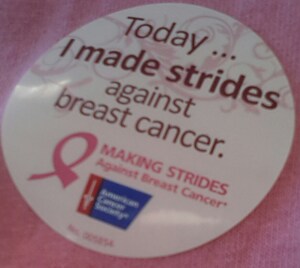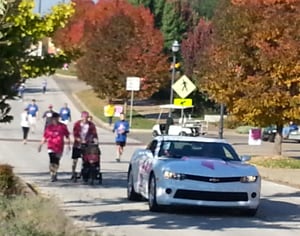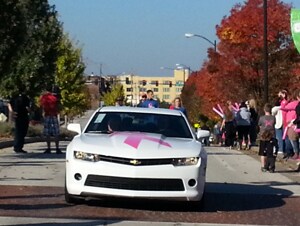 We hope this year's 5th Annual Making Strides Against Breast Cancer Walk was as fun for everyone who participated as it was for us and we look forward to seeing each of you again next year!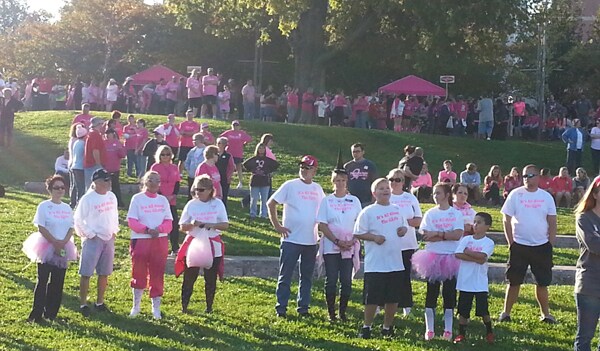 ---
Dash for Down Syndrome 2014
Reliable Chevrolet would like to thank everyone who came out for this year's Dash for Down Syndrome 5K & 1 Mile Walk. Thanks to the community, we were able to raise over $5,000 for the Down Syndrome Group of the Ozarks. DSGO provides services and a support system to those in Southwestern Missouri suffering from Down syndrome. We are absolutely thrilled with this year's turnout and we want to thank all of our loyal customers and friends for joining us to raise money for such a worthwhile cause.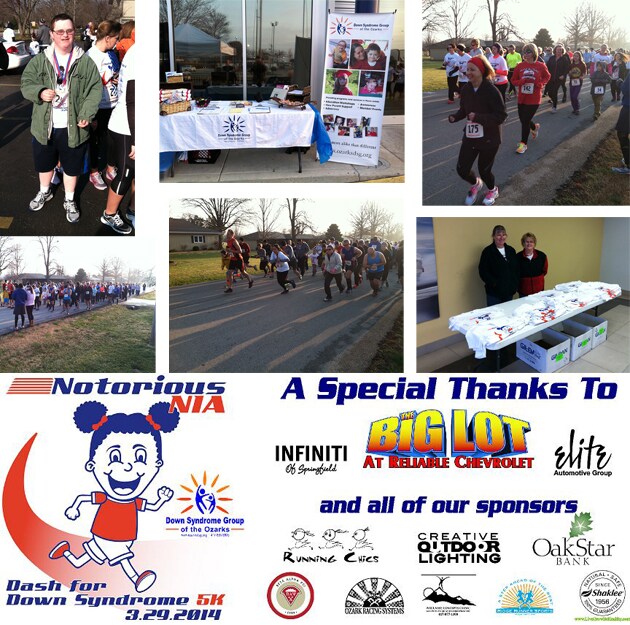 In addition to the big race, several runners were recognized for their stellar performances during the day's events. The top three male and female finishers in each age group received awards, and participation medals were given out to runners with Down syndrome. A fun raffle wrapped up the day and many walked home with fun gifts and cool prizes.Without the generosity of the Ozarks community, none of this would've been possible. Thanks again to our wonderful community, and we hope to see each one of you again for next year's Dash for Down syndrome 5K & 1 Mile Walk.
---

Reliable Chevrolet Supports Mercy Hospital NICU
Last month Reliable Chevrolet was on a mission to help support the Mercy Hospital's Neonatal Intensive Care Unit (NICU). For every new and used car sold during the month of May, we pledged to donate $50 to help Mercy's NICU carry out their mission to provide the best care to the most vulnerable patients. We're pleased to report that thanks to the Springfield community's kindness, we raised $17,500 and will be presenting a check to the hospital in that amount on June 20th, at 2 p.m.
Thanks in part to your donations, Mercy is in the midst of providing their 30th year of state-of-the-art care for pre-term and critically ill infants and their families. If you didn't get a chance to participate in last month's fundraising efforts at Reliable Chevrolet, we encourage you to visit the Mercy NICU online and donate now. Your small gift can do wonders for the future of our local community.
Dash for Down Syndrome A Success!
Reliable Chevy would like to thank everyone who attended the Dash for Down Syndrome event on March 16th. We had an amazing turnout and we couldn't have asked for more support from our friends in the community. We had numerous volunteers who invested their time and effort in the race to help us raise money for the Dash and the Down Syndrome Group of the Ozarks. We are proud to support such a worthwhile and caring organization that gives so much back to the community and those affected by Down syndrome.
The Down Syndrome Group of the Ozarks is a local organization whose primary goal is to provide support, education, medical services, employment and community awareness to those with Down Syndrome. Since 2006, the group has served southwest Missouri families and children to foster a brighter, happier future for the entire community.
You can make a difference by donating to the Down Syndrome Group of the Ozarks today. All of us at Reliable Chevrolet look forward to getting out there next year for the next Dash for Down Syndrome run - we hope to see you there!