Receive an Oil Change at Reliable Chevy
If you're looking for first-class oil change service in the Springfield area, visit Reliable Chevy today. We have an incredible team of certified technicians who are trained to handle a wide variety of car services. Outfitted with high-tech equipment, our service center is just the place to bring your new or used Chevy car, truck or SUV for oil change service in Springfield. Just schedule an appointment with us at your earliest convenience to get your car serviced quickly and efficiently.
Why Your Car Needs Routine Oil Changes
Every car on the road today needs to receive regular oil changes in order to continue running smoothly. Oil is used in your vehicle to keep your engine's parts from rubbing together and without it your parts will rapidly corrode and begin to fail. Over time, oil tends to breakdown due to high operating temperatures and also collects combustion byproducts, which causes it to lose its absorbency and become less effective. This is why it is a must to have your car's oil changed multiple times each year. The life of your car depends on it.
When to Get an Oil Change in Springfield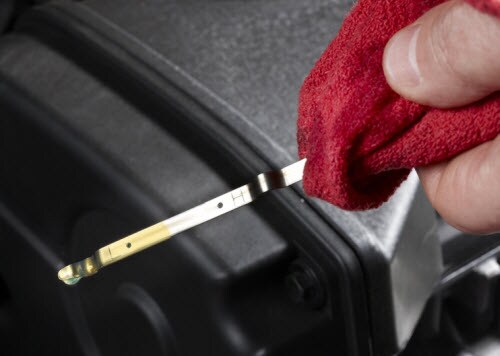 To find out when your car is in need of an oil change, find your manufacturer's recommended maintenance schedule in your owner's manual. Depending on your car's make and model, you may have to bring your car in more often than others. Additionally, used cars with old engines typically need frequent oil changes in Springfield to ensure the engine's parts remain properly lubricated. Other notable factors, including driving at high speeds, driving on dirt roads, climate and cargo loads, also play into how frequently car owners may need their vehicle's oil changed.
At Reliable Chevy, we understand the importance of car maintenance and encourage car owners to follow their manufacturer's recommended maintenance schedule. Bring your car into our service center the next time you're in need of a routine oil change or car service and our technicians will be glad to help.