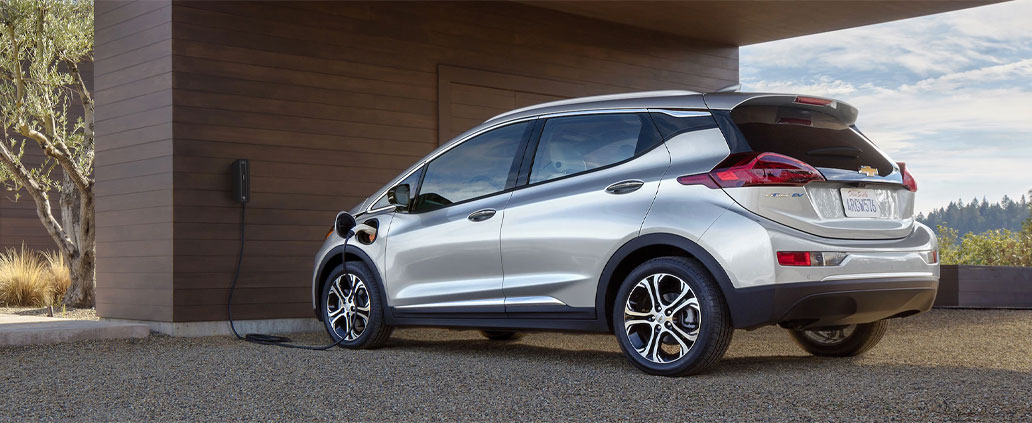 There are several reasons as to why there is an increase in demand for electric cars. Some of these reasons include lower fuel costs, independence in energy reliance and eco-friendliness. Chevrolet's Bolt EV Academy demonstrates these advantages and more with 15 informative videos on YouTube, the MyChevy App and the Chevy owner center. But before you purchase the Bolt EV, review the main benefits of operating an electric vehicle below.
Becoming Energy Independent
Electric vehicles ultimately enable you to become energy independent. You can charge your car at home at any time. With the Chevy Bolt EV, you can also easily find a charging station while accessing real-time charging station availability! By charging your electric vehicle this way, you become less reliant on finding the right gas quality and become more energy independent.
Environmentally Friendly
Having an electric car helps conserve the environment since it doesn't produce exhaust fumes and pollutants. Because electric vehicles like the Bolt EV primarily rely on electricity as its source of energy, you can have peace of mind knowing that you are "fueling" your vehicle with renewable energy.
Affordability and Lower Maintenance Costs
Electric vehicles have less moving components in comparison to gas or hybrid models. They also have easy-to-maintain parts since they do not contain fuel injection pumps, cooling systems, and other complex components. This implies that electric cars require low maintenance and servicing, helping reduce overall ownership costs.
To learn more about the advantages of electric driving and how the Bolt EV offers all of these benefits, check out the Bolt EV series or contact our Chevy dealership today for more details.