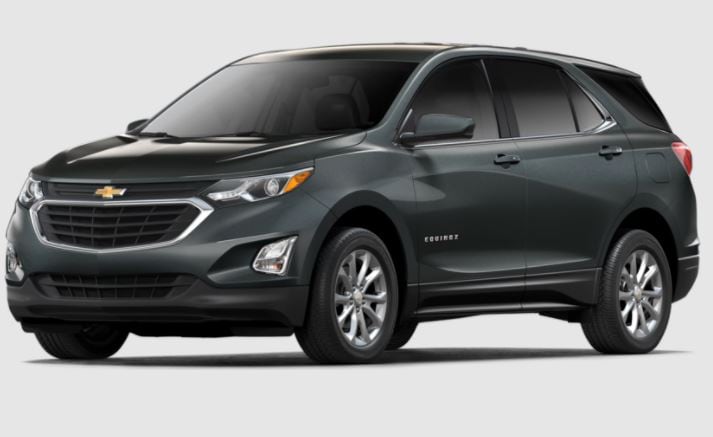 If you're in the market for a new crossover SUV in Springfield, look no further than the stylish 2018 Chevy Equinox. For the 2018 model year, the best-selling Equinox returns to our dealership with a fresh look that is sure to grab attention.
The vehicle is now lighter and smaller than the old Equinox, which gives it an upper hand at offering better miles per gallon. Like before, the 2018 Chevy Equinox in Springfield is offered in four trims: L, LS, LT and Premier.
Standards include 17-inch alloy wheels, automatic headlights, LED daytime running lights, heated mirrors, a driver information display, tilt/telescoping steering, Bluetooth, a 7-inch touchscreen, a six-speaker sound system, USB port, and Apple CarPlay and Android Auto.
With three great engine options to choose from, the 2018 Equinox makes it easy for buyers to tailor the vehicle to their specific needs. The standard engine is an energetic 170-horspower 1.5-liter four that makes 203 pound-feet of torque. However, more power can be had by opting for the 2.0-liter turbocharger that generates 252 horsepower and 260 pound-feet of torque. This dynamic powerplant comes standard with a nine-speed automatic transmission. Lastly, there is an available 1.5-liter motor that achieves best-in-class fuel efficiency.