Technology and The Love of Freedom
Millennials appreciate technology and love freedom. But, the generation is also known for being choosy. With that in mind, this generation is changing the automotive industry. At least one car manufacturer, Chevy, has taken notice. Car-sharing millennials want reliable transformation that gets them where they need to be and looks good. That's why millennial car shoppers are attracted to Chevy's small and mid-size vehicles, which offer style and no-nonsense features.
Small Size for City Living and Instant Connectivity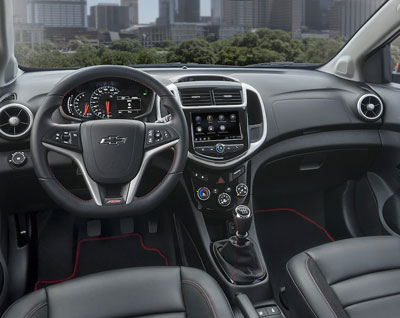 Most millennials are interested in small to mid-size compact cars like Chevy's Spark, Trax, and Cruze. Why? These vehicles are easy to drive and perfect for tight parking spots and city traffic. This generation likes to think of their vehicle as an extension of their personality. They definitely don't want a car that looks like their grandma's sedan. So style and comfort is a must.
Chevy also offers mid-size vehicles for millennials that need more space in the interior. The Impala and Malibu are both popular with this generation because they offer a variety of features and have low prices, which delivers great value for tight budgets.
Instant Connectivity to Technology
Another huge concern for millennial car shoppers is instant connectivity to technology. Chevy creates vehicles with mobile hotspots and Apple CarPlay. The sound system, infotainment center, and Bluetooth technology are also huge concerns for millennials. Chevy realizes that and comes through there too. With so much access to technology, millennials also want a vehicle that has proved to be reliable, safe, and powerful on the road.
If you would like to learn more about small and mid-compact vehicles like the Cruze, Trax, Spark, Impala, and Malibu that offer all the features mentioned above, visit us today. Our team is ready to get you in the best Chevy vehicle to fit your needs and lifestyle.