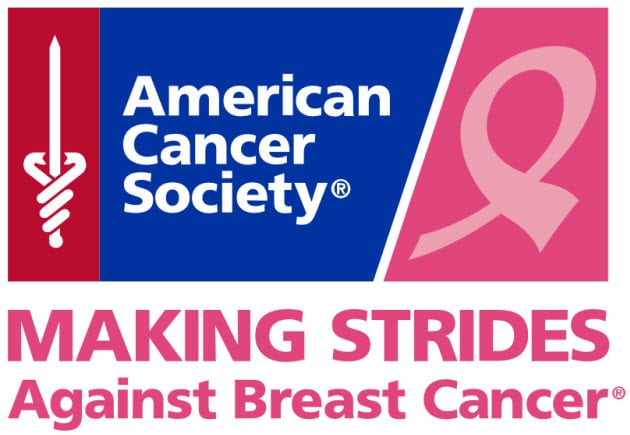 Every step you take makes a difference at the Making Strides Against Breast Cancer Walk. Reliable Chevrolet is once again proud to be the flagship sponsor of the event, which is coming up in Springfield on Saturday, Oct. 27, 2018.
We invite all of you to come take part, and if you can't attend, please consider making a donation online to help support this worthy cause. You can make a donation to our team here or make a donation directly to the American Cancer Society.
We've participated in the event since 2011, and it continues to be incredibly important to us. Along with everyone who walks with us, the entire store wears pink for the day. We also provide the pace car for the event, which sports pink stripes as well.
So far, we've raised over $15,000 and we hope to reach an even larger goal with your help. Every dollar that's donated is incredibly important, whether it's used to help fund critical research or to help provide rides to those who need treatment and other types of assistance.
The event takes place at Hammons Field Plaza and we hope that you can make it. Visit here to join. We look forward to seeing you there!
Event Location
Hammons Field Plaza
955 E. Trafficway St.
Springfield, MO
Dates & Times
Saturday, Oct. 27, 2018
Registration: 7:30 a.m.
Walk: 9 a.m.