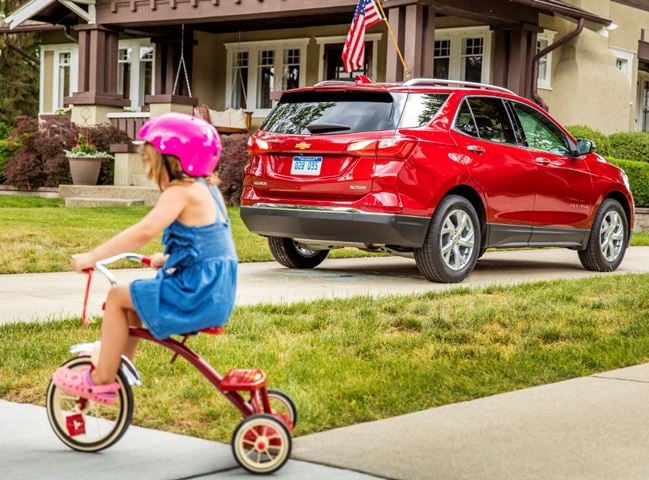 More and more, we hear of children being accidentally run over by drivers who simply cannot see them. Well, Chevy is working to change that. The automaker is equipping their new cars, trucks and SUVs with top-notch safety systems, like Surround Vision technology, to help keep occurrences like these from happening.
"Technology offered on the Equinox, like Surround Vision, is designed to give drivers more tools to help them see around their vehicle before they put it in gear," said Rondell Burge, researcher of driver behavior, Chevrolet.
The system provides a 360-degree view around the vehicle while parking and backing up. Made possible by the implementation of four separate cameras, the technology is giving owners peace of mind by helping them steer clear of the unimaginable.
In addition to this state-of-the-art system, the new Equinox in Springfield comes standard with a variety of other features to help keep you and your family as safe as possible. They include Rear Seat Reminder and Teen Driver. The former reminds parents to check the backseat for children when exiting their vehicle, while the latter gives owners the ability to set specific driving parameters for young drivers and valet, such as audio volume control and speed.
To learn even more about the 2018 Chevy Equinox and other popular Chevy models, please contact us or stop by Reliable Chevy to see them in person!