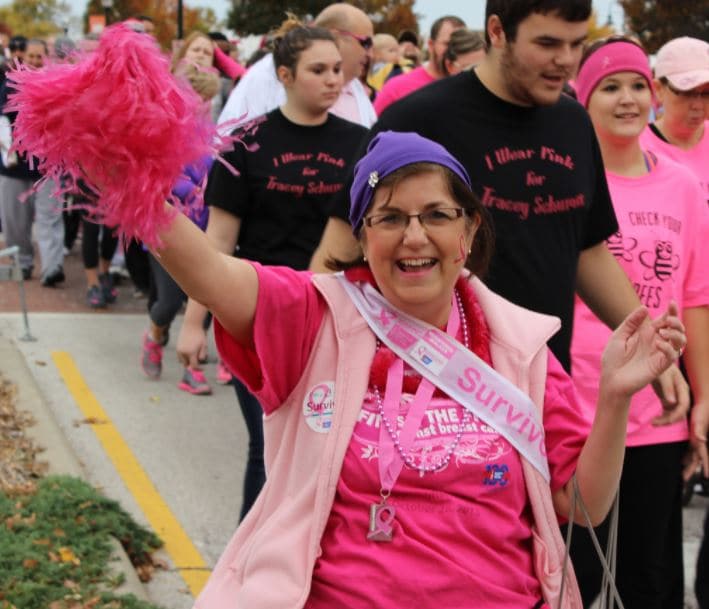 Reliable Chevy is honored to once again be a part of the Making Strides Against Breast Cancer Walk. And on Saturday, October 28, we hope you join us, your friends and family in raising awareness for this meaningful cause.
Taking place at Hammons Field Plaza, located at 955 East Trafficway Street, the walk is one that is dear to our hearts and many others in our community. Now in its 9th year, the event draws around 8,000 people, including our employees who will be out in full force.
Since becoming involved in 2011, our dealership has been fortunate enough to help raise more than $100,000 for this initiative, and we want to keep this momentum going strong. This year's goal is $212,000, with $32,937 having been raised so far. Additionally, for every vehicle that we sell in October, we will donate $50 to the cause.
Registration starts at 8 a.m. sharp, followed by the noncompetitive three-mile walk that will help raise money for research, support and information. With around 200,000 new cases diagnosed each year in the U.S. alone, breast cancer is a real threat to woman everywhere.
Get dressed in your pink ribbon t-shirts and prepare for a fun-filled day of excitement. We look forward to seeing you there!
For more information, please visit the event's official website here.