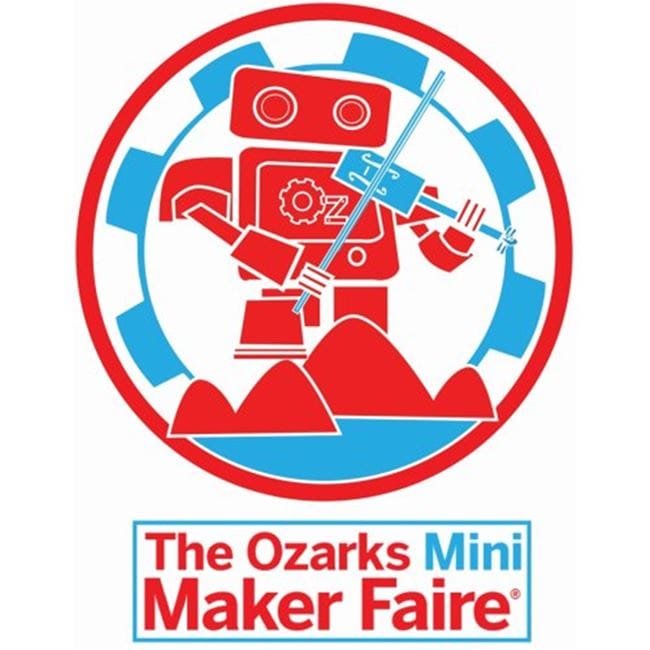 600 W. Sunshine St.
Springfield, MO 65807
Mark your calendars for the 3rd annual Mini Maker Faire! Featuring a wide range of arts, crafts, food and science exhibits, the event is perfect for the whole family.
On Saturday, August 26, from 10 a.m. to 4 p.m., the White River Conference Center will be transformed into a technological wonderland, showcasing both amateur and professional projects of the art, math and engineering variety. From scientists and engineers to crafters and artists, Maker Faire is the perfect place to showcase these "makers" projects and experiments. Featured vendors include Discovery Center of Springfield, Laser 3284, Renegade Chemicals and Brewer Science.
Aside from all the cool things to do and see, there will also be a variety of food vendors on-hand, so don't forget to come with an appetite. Buy tickets and get parking information here. Enjoy!
History
Maker Faire got its start in the Bay Area in 2006. Since then, its popularity has spread across the world, including Toyko, Oslo and Rome. Flagship Faires in the U.S. include the Bay Area and New York, which together attracted a record 215,000 attendees in 2014.
According to the event's website, "Many makers say they have no other place to share what they do. DIY (Do-It-Yourself) is often invisible in our communities, taking place in shops, garages and on kitchen tables. It's typically out of the spotlight of traditional art or science or craft events. Maker Faire makes visible these projects and ideas that we don't encounter every day."