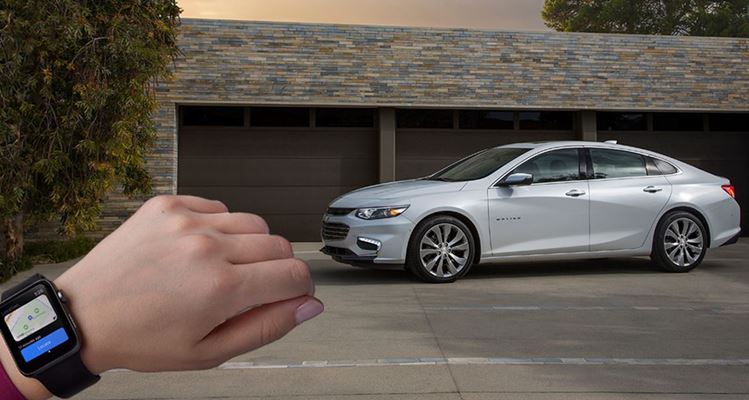 Staying connected just got even easier for owners of new Chevy cars, trucks and SUVs. Just recently, Chevy announced that their myChevrolet App will now be accessible on Apple Watch. The move gives owners the ability to lock/unlock doors, activate and cancel the lights and horn, find their vehicles in crowded parking lots and receive walking directions to where their Chevy is parked – all with the press of a button on their Apple Watch.
"The use of the myChevrolet app by our owners continues to grow across the entire vehicle lineup, so expanding its availability to Apple Watch was a natural next step and allows us to offer another easy way to manage key vehicle functions remotely," said Paul Edwards, Chevrolet U.S. vice president of Marketing.
Currently, there are around 1.4 million Chevy owners who have used the ultra-popular myChevrolet app on a routine basis. Drivers of the new Chevy Malibu, Silverado and Equinox use the app the most, according to Chevy. And even more users are expected to jump on board. Chevy reports that Malibu owners used the app around 8.5 million times during the first half of 2017. That's a 44 percent jump over the same time in 2016.
The brand-new Chevy Malibu in Springfield offers a variety of other high-tech features too, including Bluetooth, Wi-Fi, USB charging ports and navigation. Discover all that the new Malibu has to offer in person at Reliable Chevy today!